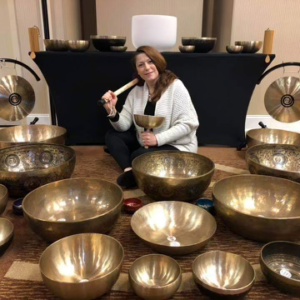 Unwind and feel more grounded with us! Join us for gentle yoga to help you relax into a meditative sound bath journey here on our farm.
Therapeutic sound transcends from metal and crystal bowls. Let the good vibrations flow!
Please wear comfortable/weather-appropriate clothing and bring a blanket, yoga mat, and pillows for your comfort during this outdoor event.
Space is limited to 12 people
Optional farm tour following meditation
Date to be announced soon